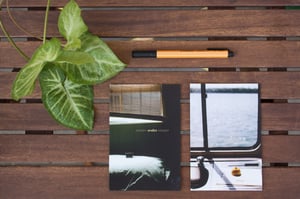 €

2.00
Zwei Postkarten zum Verschicken, über den Schreibtisch pinnen oder in den nächsten Briefkasten schmuggeln.
Eine sagt Seeker Writer Keeper,
die andere Story Sailor.
Beide schicken Grüße von A nach B.
**
Two postcards to send into the world, to pin above your writing desk or to smuggle in to the next letter box.
The first one says Seeker Writer Keeper,
the other one Story Sailor.
Both send love from A to B.
| Fotos von Cindy Ruch http://www.cakeandcamera.wordpress.com)